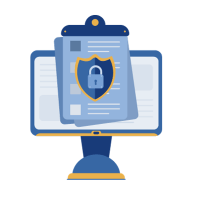 Disclose Your Website's Security Vulnerability
We go to great lengths to protect our customers' information and to eliminate any potential security vulnerability flaws on our platform. However, a vulnerability could be added inadvertently and discovered by a security researcher or a user of our platform.
If this happens, we ask that the person who finds the vulnerability exercise responsible disclosure and confidentially notify our team so that we can respond promptly to ensure the security vulnerability of our platform and the privacy of our customers' data.
If you find a security flaw in our platform, please notify us by sending an email to [email protected]. Include any relevant data about the vulnerability, as well as enough information for our Engineering team to contact you if they require additional information.
Does GreggHosting Have a Bug Bounty Program?
There is no bug bounty program at GreggHosting.
Bug reward programs may result in the discovery of critical flaws. They do, however, tend to attract the attention of a tiny group of security researchers that are more interested in extorting money from a corporation than in enhancing the security of the platform they are investigating. As a result, GreggHosting has a policy of not paying for the report of security vulnerability flaws.
How Are Security Vulnerability Reports Handled?
On a daily basis, GreggHosting's Engineering team examines all submitted reports of security vulnerabilities. Our staff evaluates each report to see if there is a real vulnerability.
When a real vulnerability is uncovered, our team will endeavor to remedy it as quickly as feasible.
While our team may contact you to obtain additional information after you submit a security vulnerability report, we cannot guarantee that we will be able to reply to every report that is made.
Save time, money, and improve site performance by using:
Expert WordPress hosting assistance is available 24 hours a day, 7 days a week.
Integration with Cloudflare Enterprise.
With 29 data centers across the world, we can reach a global audience.
With our built-in Application Performance Monitoring, you can improve your performance.
All of this and more is included in a single plan that includes no long-term obligations, aided migrations, and a 30-day money-back guarantee. Check out our plans or speak with a sales representative to find the ideal plan for you.