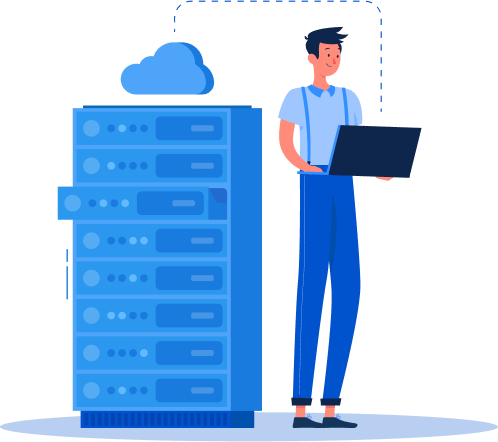 Choose Your Best Data Center
You can't truly state that one data center is better than another; instead, you must consider your present visitors and make a decision based on that. If the majority of your users come from a given region, it's critical to pick the correct data center to boost your WordPress site's performance. It will also ensure that your SFTP speeds are quick.
Best Data Center Tips
To determine which data center is the best, ping the data centers using the following link from your browser to evaluate latency. This tool can be used in the following ways: Ping GCP. There are 29 data centers in the following locations:
Taiwan's Changhua County (asia-east1)
Hong Kong (asia-east2) Tokyo (asia-northeast1) Osaka (asia-northeast2) Seoul (South Korea) Tokyo (asia-northeast1) Tokyo (asia-northeast1) Tokyo (asia-northeast1) Tokyo (asia-northeast1) Tokyo (asia-northeast1) (asia-northeast3)
Jakarta, Indonesia (asia-south1) Mumbai, India (asia-south1) Delhi, India (asia-south2) Jurong West, Singapore (asia-southeast1) (asia-southeast2)
Melbourne, Australia (australia-southeast1) Sydney, Australia (australia-southeast1) (australia-southeast2)
St. Ghislain, Belgium (europe-west1) London, United Kingdom (europe-west2) Frankfurt, Germany (europe-west3) Eemshaven, Netherlands (europe-west4) Zurich, Switzerland (europe-west6)
Toronto, Canada (northamerica-northeast1) Montréal, Canada (northamerica-northeast1) (northamerica-northeast2)
Brazil, So Paulo (southamerica-east1)
Santiago, Chile (southamerica-west1) Council Bluffs, Iowa, United States (us-central1) Moncks Corner, South Carolina, United States (us-east1) Ashburn, Virginia, United States (us-east4) The Dalles, Oregon, United States (us-west1) Los Angeles, California, United States (us-west2) Salt Lake City, Utah, United States (us-west3) Las Vegas, Nevada, United States (us-west4)
It's critical to know where your consumers are situated if you run an eCommerce website. We can see in the example below that Oregon, USA (us-west1) is the fastest from where we are. If you're serving consumers across the United States, however, Iowa, USA (us-central1) might be a better option to assure minimal latency for visitors from both the west and east coasts.
Latency on the Google Cloud Platform is measured.
In Google Analytics, you can also see where your visitors are coming from. In this case, you can see that over 90% of the traffic is originating from the United States on the screen below. As a result, we should probably choose the US Central data center because it will have the lowest latency for visitors arriving from within the US.
Google Analytics geolocation traffic data center
If you're not sure which data center to choose, email us a screenshot or a list of the ping results and we'll assist you in selecting the best option.
Save time, money, and improve site performance by using:
Expert WordPress hosting assistance is available 24 hours a day, 7 days a week.
Integration with Cloudflare Enterprise.
With 29 data centers across the world, we can reach a global audience.
With our built-in Application Performance Monitoring, you can improve your performance.
All of this and more is included in a single plan that includes no long-term obligations, aided migrations, and a 30-day money-back guarantee. Check out our plans or speak with a sales representative to find the ideal plan for you.