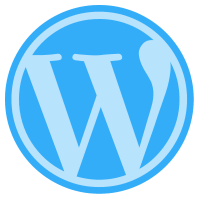 Overview
You're not alone if you've ever wondered, "What exactly is a WordPress theme?" Simply put, a WordPress theme alters the appearance of your WordPress-based site. Adjustments to your presentation and appearance, as well as, in most cases, certain practical aspects, are included in those design alterations.
The ordinary WordPress user installs a theme to save time and effort when it comes to customization and development. Themes can also help you achieve a specific design goal, such as for a restaurant or a video-based website.
Contents Table of Contents
What Is a WordPress Theme?
Do I Need a WordPress Theme?
What Is the Best WordPress Theme?
What's the Difference Between a Parent WordPress Theme and a Child Theme?
What Are the Components of WordPress Themes?
What Can These Files Do For Themes?
What's the Difference Between a Plugin and a Theme?
Take a look at our video about WordPress Themes.
What Is a WordPress Theme and How Does It Work?
WordPress is a complete content management system that allows you to add pages, menus, media assets, blog posts, and much more. WordPress manages every aspect of your site, but that doesn't mean the necessary design is already in place.
In fact, the reverse is true. A blank WordPress installation comes with a plain and simple default theme. You can also remove the default theme and start from scratch with a new website. However, this would necessitate significant coding abilities. Not to add, even experienced developers may consider this a waste of time because a theme has already done a lot of the design work for you. If you come across a theme you like while exploring the web, you can use our theme detector tool to figure out what it is.
WordPress provides the tools to manipulate a website, but it lacks much in the way of frontend design. This is when the concept of a theme comes into play. Colors, fonts, and formatting are used to give beauty and style to your website. It enables you to create custom navigational menus and headers, as well as general niche designs like membership website themes and online marketplaces.
Do I Need a Theme for WordPress?
In a technical sense, no. However, for many users, there is little reason to create a WordPress website without a theme.
If you want to utilize WordPress as a learning platform for coding, you might choose to forgo the theme. You're not making a finished product here; instead, you're using WordPress as a learning tool.
It's also feasible that some businesses prefer a completely unique website design. In this situation, they'd need the funds to hire a developer and designer instead of going through the theme installation process. However, it's very likely that the website was built using some form of template.
Are you new to WordPress and want to learn more? One of the first stages is to install a theme. Here's where you can learn more about themes and how to apply them.
TO TWEET, CLICK HERE
Finally, some users may prefer to use headless WordPress, in which WordPress handles the backend content management and publishing process while a JavaScript framework like Gatsby renders the frontend visual component.
In general, WordPress themes are required by most business owners, developers, agencies, and bloggers in some form. Themes are the quickest way to create a professional website, and in some situations, you can have a gorgeous site up and running in minutes.
Even if you have no design knowledge, a theme can help you create a quality product. If you're familiar with design, a theme simply assists you in concentrating on the more critical and advanced aspects of the project.
What Is the Best Theme for WordPress?
It's difficult to choose the best WordPress theme, but we can discuss the characteristics that constitute a decent theme as well as tips for merchants and types of themes to consider.
The Elements of a Good WordPress Theme
A broad, multipurpose design or a specific design tailored to your company's needs.
Page load times that are quick so that your site works smoothly and renders quickly.
Lightweight, clean code that doesn't cause plugin conflicts.
Customer service that is of high quality, including access to forums, online manuals, and possibly a direct contact option.
A mobile-friendly design that works on a variety of devices, including phones and tablets.
A well-designed blog.
You may import demo material to make your website functional and gorgeous right away. Otherwise, it necessitates significantly more customisation than is desirable.
A basic, minimalist design that makes good use of whitespace and minimizes clutter.
The great majority of popular plugins are compatible.
Working with the built-in WordPress block editor or one of the many reputable page builders are also options. You should look for a theme that includes a drag-and-drop page builder.
Branding and design features such as typeface and colors can be tweaked using the settings.
Types of Themes to Think About
When it comes to choosing a WordPress theme, you have various options.
Determine whether you want a versatile or specialty theme as the first stage. A multipurpose theme is ideal for WordPress businesses or anyone who wants to be able to transform the base theme into any type of design for any industry. Multipurpose themes are more versatile, but they aren't always essential if you already have a specialization in mind.
A niche theme focuses on a single industry, such as a website for an architecture firm or a band. You'll need to choose a specialty theme based on your industry or functionality needs if you choose a niche theme.
Many topics, for example, can be found in the following categories:
Ecommerce.
Corporate.
Medical.
Blogging.
Entertainment.
Forums and communities are two types of websites.
Sites that require membership.
Social media sites.
Sites dedicated to customer service.
Restaurants and food
Directories.
Hotels and travel are two topics that come up frequently.
e-commerce theme examples
Free e-commerce theme examples.
Finally, you must decide if you want to use a free or premium/paid WordPress theme.
There are a plethora of free themes available on the internet, some of which are excellent and others which are mediocre. Although the same might be true of premium themes, paying for a theme usually entails additional quality control.
If your budget is restricted, choosing a free theme may be your only alternative. However, we recommend that you at least consider a premium WordPress theme because the cost is usually not prohibitive.
The following are the main distinctions between free and paid themes:
WordPress Themes for Free
You can get them for free and install them right away.
In terms of design and functioning, they're usually more simpler.
It's simpler to grasp how people feel about free themes because they've been written about and discussed a lot on the internet. It can be tough to determine what users think of a premium theme.
Customer service is usually lacking, although free themes usually provide access to a user forum where you can discuss difficulties.
The greatest free themes are updated on a regular basis, but developers aren't required to do so, making the search process a little more difficult.
WordPress Themes with a Premium Price
Premium themes are expensive, ranging from $30 to $150. Although this is a one-time price, you may be required to pay for further support and updates on occasion.
They frequently have more advanced capabilities that eliminate the need for cumbersome plugins.
Instead of just a forum, premium themes frequently offer high-quality customer service via email and chat.
Because their companies rely on it, premium theme developers will provide regular security and feature updates.
Another advantage is that most premium themes come with knowledgebase articles to refer to.
Premium theme developers are attempting to sell you their product, therefore be aware that some sales text may be deceptive or overblown.
Where Can I Find Quality WordPress Themes?
The internet is a wonderful trove of libraries and marketplaces for discovering the appropriate solutions, from free themes to commercial themes. You may also use Kinsta's free WordPress theme detector tool to figure out what WordPress theme a website is using if you like it. Here are a few sites where you can obtain high-quality free and premium themes:
What Are the Best Places to Look for Free WordPress Themes?
When seeking for free themes, the WordPress theme library is by far the greatest option. Not only can you look at ratings and reviews, but you can also explore themes from your WordPress dashboard, install them with a single click, and voila… your theme has changed!
The repository of WordPress themes.
Premium vendors are another alternative for free themes. They frequently offer free downloads of limited versions of their paid themes.
Where Can I Purchase Premium WordPress Themes?
Premium theme marketplaces provide tens of thousands of themes to choose from and purchase. They include filters and search features to help you find the perfect one, as well as the ability to read reviews and ratings before making a purchase.
Envato is a well-known marketplace for premium themes.
Envato is a well-known marketplace for premium themes.
The best premium theme markets are as follows:
ThemeForest
Market for Creativity
Mojo Marketplace is a site where you can buy and sell
MyThemeShop
Monster of Templates
You may, on the other hand, avoid the craziness of the marketplace by purchasing straight from a theme creator. These businesses offer their own theme portfolios, and they frequently give excellent customer service. The main issue is that, unlike in a marketplace, there are no user ratings.
A Google search will turn up hundreds of wonderful possibilities, but some renowned theme creators include:
ThemeIsle
WPAstra is a group of people who work together to (check out our Astra vs GeneratPress in-depth comparison)
Themify
Themes by Nimbus
Themes by Tesla
aThemes
ThemeTrust
ThemeIsle has put together a collection of premium themes.
ThemeIsle has put together a collection of premium themes.
What Is the Best Way to Install a WordPress Theme?
We'll go through one technique of installing a WordPress theme in this guide, but we recommend going over all three methods in our official WordPress theme installation post.
Go to the WordPress dashboard and click "Appearance > Themes" to install, activate, and edit a WordPress theme.
In the admin panel, install a WordPress theme.
WordPress is pre-installed with a default theme. You can, however, use the "Add New" button to find or upload a new theme.
Add a new WordPress theme to your site.
You must normally download a ZIP archive of a third-party theme to your computer and upload it to WordPress to use it. To do so, go to the "Upload Theme" section of the theme and upload it to WordPress.
You can also use the search box to enter in a desired phrase and browse the selection of free WordPress themes.
Install a WordPress theme.
After you've found or uploaded a theme, you'll need to install and activate it.
Simply select "Install" and then "Activate" from the drop-down menu.
A WordPress theme should be installed and activated.
How Do I Change My Theme's Options?
A list of available themes, as well as your presently installed and activated theme, are displayed in the same "Appearance > Themes" area. Click the "Customize" button to change the theme's appearance.
Make changes to your WordPress theme.
This showcases WordPress's default visual builder. It has a vast number of settings to choose from. Everything from the theme colors to the menus, widgets, and site branding may be changed (like your logo).
Installing and using a drag-and-drop page builder like Elementor or WPBakery is another alternative. These are third-party graphic design tools with more advanced features.
Change the theme's settings in WordPress.
What's the Difference Between a Parent WordPress Theme and a Child Theme?
You may come across the words parent and child themes when purchasing or building a theme.
We've only referred to them as "core" or "standard" themes up until now. We've shown how themes can have demo material, but we haven't yet discussed child themes and how they relate with parent themes.
In brief, we only use parent and child themes when they are absolutely necessary. As a result, if you buy a theme and only need to install one, it's neither a parent nor a child theme.
The parent and child WordPress themes are sold as a set, and they operate together to produce a distinctive look. This is how some premium themes are created, with a parent and a child. The purpose of this is to provide more design possibilities in situations when a parent theme is the default style and you may receive multiple child themes to rapidly transform the design into something completely different.
What is the difference between a WordPress Parent Theme and a WordPress Child Theme?
A parent theme offers the majority of the website's functionality and basic settings in a parent/child theme combo. This parent theme lays the groundwork for the website and isn't usually as customizable as the child theme. In fact, customizing a parent theme isn't a good idea at all.
Developers choose parent themes because they can secure the parent theme's key functionalities while yet modifying the website's design by tinkering with the child theme. A child theme is also easier to extend than a parent theme because it is more adaptable.
The parent theme is installed first when using a parent/child theme combination. After that, you install and activate the child theme.
What is the difference between a WordPress Child Theme and a WordPress Theme?
Because you don't have to write much code or edit the parent theme's files, a WordPress child theme gives a level of extendability and security to a website and theme. A child theme, on the other hand, acts as a more adaptable "test dummy" for the design.